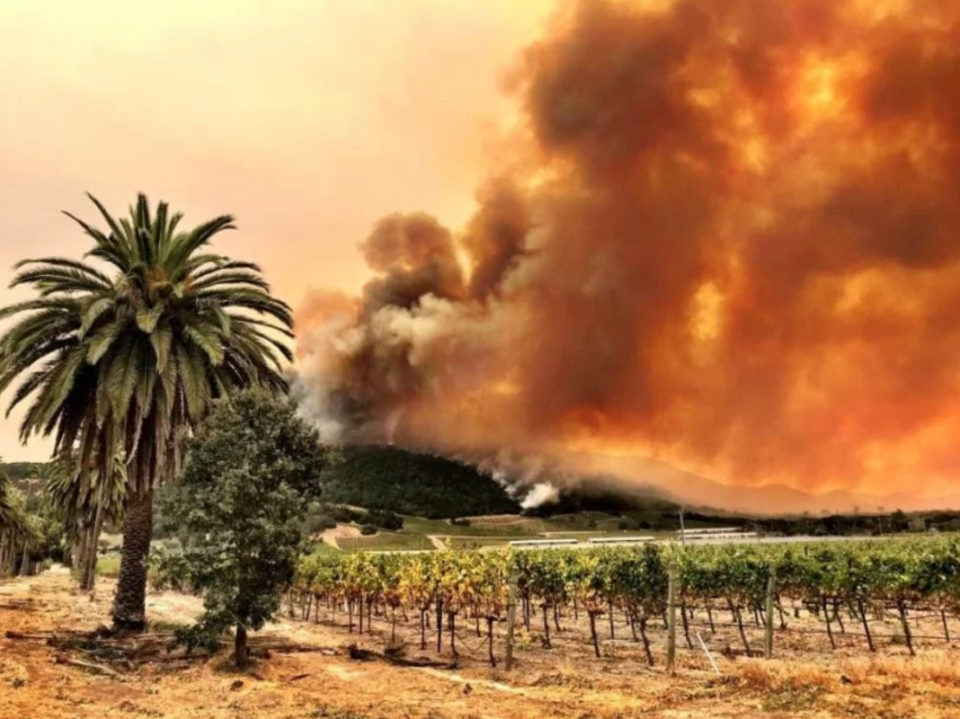 Hello Friends,
Those of us up here in Northern California are having a tough time with these fires, whether we know people that have been affected, the smoke is burning our eyes and we can't go outside, just watching this horrible devastation on the news and not being able to do anything about it is heartbreaking. The Napa Valley is like a second home to me, so many special places up there, as well as my family. There's been so much lost but also so much that has been saved and I'm grateful.
I think we are all generally kind to each other, but you really see the communities come together when tragedies like this happen. So many of you are collecting goods and trying to do whatever you can to help out. At this time they don't need any more physical donations but would really appreciate money. Please watch the video in that link, it is and continues to be a problem, even though the intentions are good and heartfelt. Katherine Hall is matching every donation given through Redwood Credit Union. Here's a link if you want to donate.
Update on my role as a CASA – For reasons I cannot divulge, I have yet to spend one on one time with either child. One of them still requires around 6-12 hours a week in emails and meetings, because I am also her educational rights holder. So, right now the rewarding part of the job is less than zero. I am hanging in there and will continue to reach out to each of them.
I also got myself roped in (because I had an opinion) to be in charge of the sign beautification committee for our neighborhood. That is another part time job, but at least I get to change the brown paint to black. I firmly believe that brown paint is rarely appropriate.
Color and design jobs are a happy break from these. I just need more of them (feel free to spread the word of my talents).
In other news, there's still a bunch left at great discounts in my shop and in the blowout sale.These are amazing treasures and they're significantly reduced below what I paid for them. Let me know what you're interested in, I am making deals! I'll be out of town next week but can answer emails and your questions.
1. I merged the blowout sale, now all of it is half off. I made it one easy page.
2. The online shop is also 50% OFF of EVERYTHING! Enter discount BLOWITOUT at checkout.
2. I even put stuff back in my Etsy shop. It's a little more detailed for you.
Hug your loved ones,
Scarlett
PS – if you know of my design and color skills and I have helped you, please review me on Yelp and/or Houzz . Funny story (not) – now that my website is updated to reflect my work now, I changed the website on my Yelp page. That made it merge with the old shop Yelp page. My reviews must be so confusing to people now! Let me know what you think. Also, if you add a new review that might help offset the shop ones 😉